Shooshie portable white noise machine
Regular price
Sale price
$31.00 USD
Unit price
per
Sale
Sold out
We LOVE white noise, and you will too!!

Our Shooshie is going to be your nap and bedtime BFF.
Features include:
* 6 soothing sounds including our fave, rain.  

* Fully portable - perfect for travelling and naps on the go.
* Rechargeable 
* Continuous play - there will be no cutting out mid sleep!!
* Average runtime is about 36 hours. 
* Adjustable volume
* 6 Month warranty
 PLEASE NOTE, this is not a toy, it is fragile and should be handled with care.  
 Items shipped MON, WED, THURS
Price not inclusive of GST or shipping
Share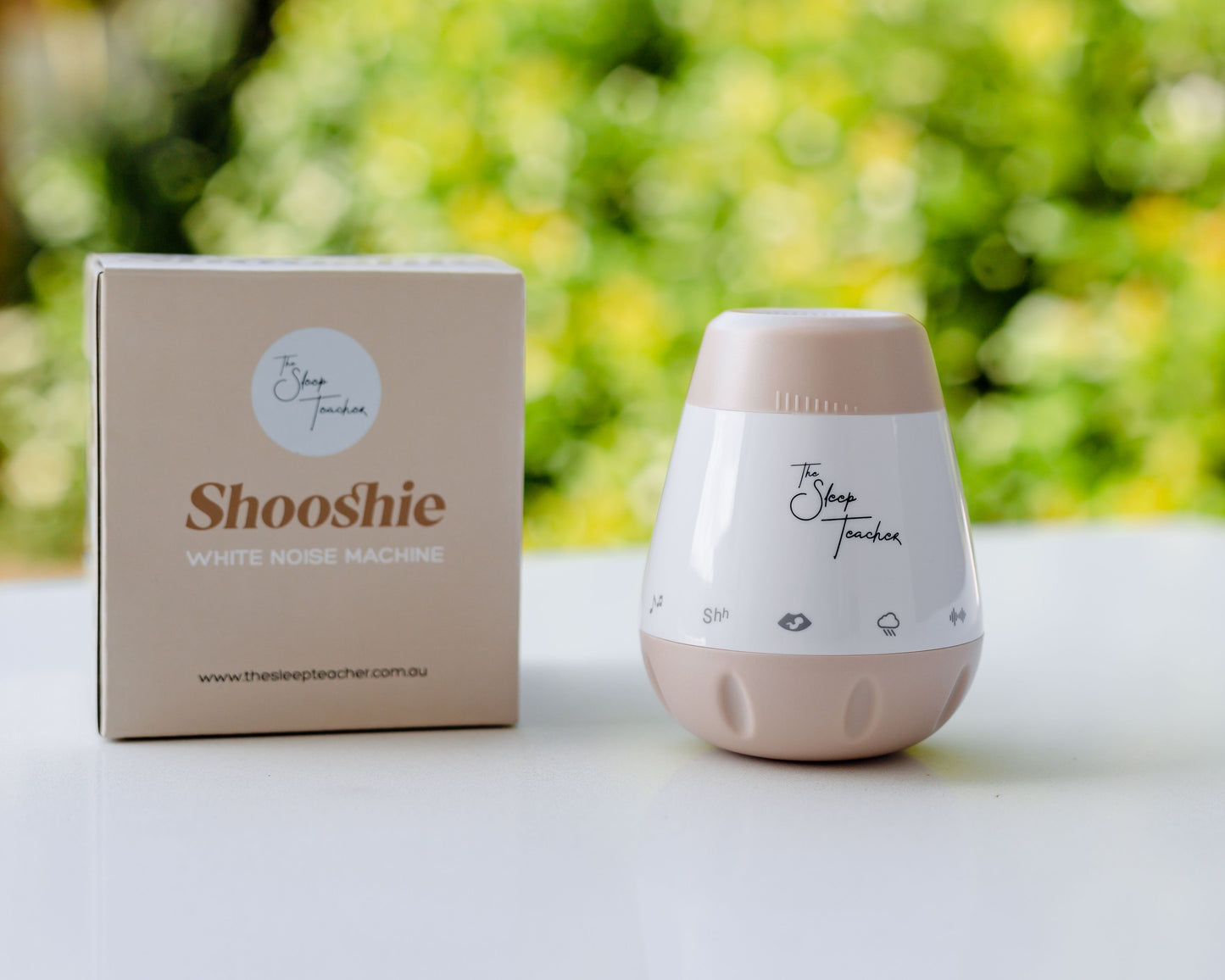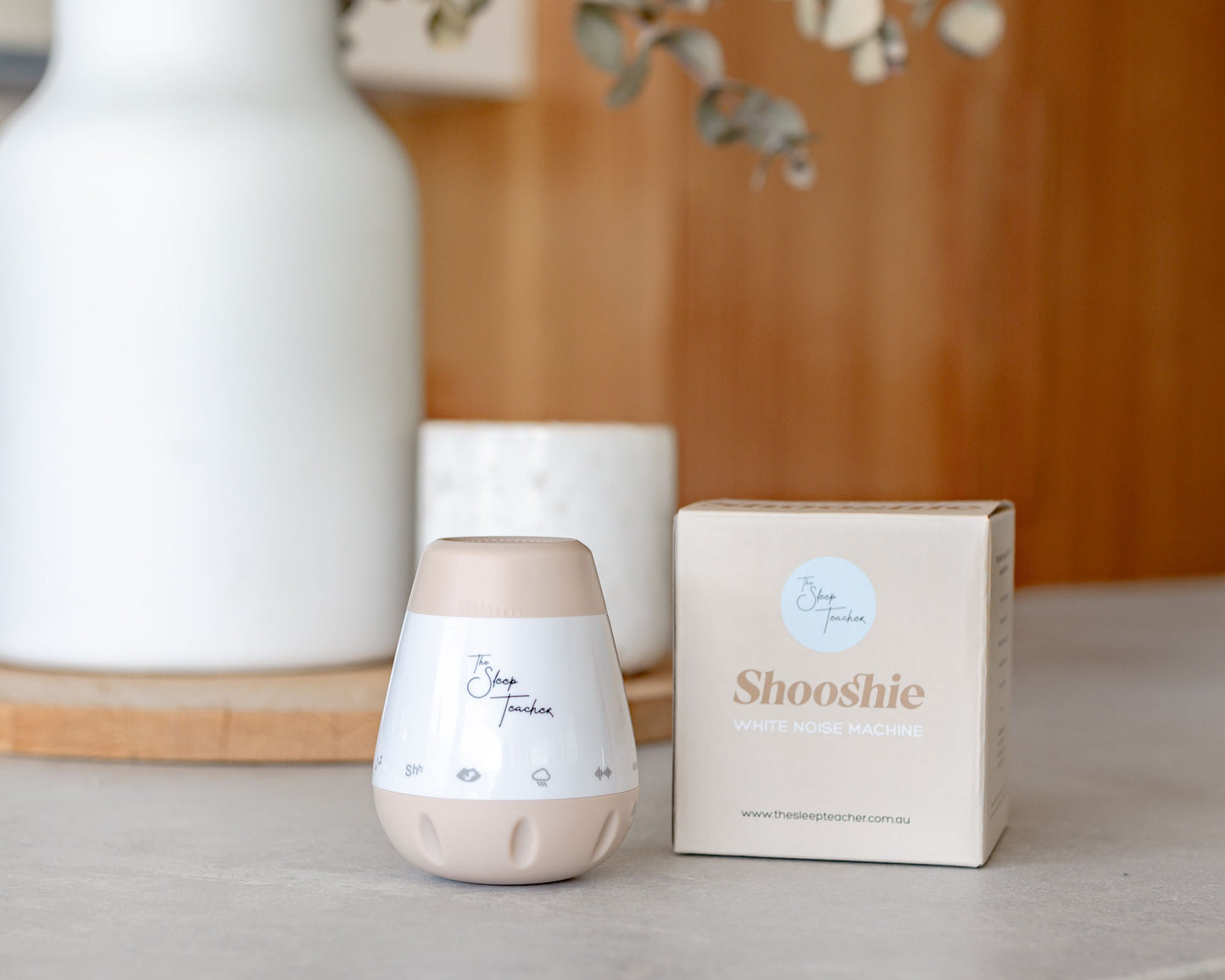 Quality questionable but sounds are good
Seems a little flimsy and doesn't hold charge that long
Has bright green or red light when charging
Sounds are good and varied though
Game changer
Amazing that it stays running and has great battery life. Super light and easily portable. Rain is our favourite!
Shooshie portable white noise machine
Best portable white noise machine!
So handy to have when camping or for naps on the go! The different sounds are great and it runs for ages without needing to be charged. The usb charger means we can charge it in the car which is great when we are camping. We love our Shooshie and now take it everywhere we go!
In shock that it helped
I don't think there are products that are miracle workers on their own, and the shooshie isn't one BUT it has helped a lot with setting up better sleep associations instead things like the dummy for us! It has helped a lot with inducing sleep quicker and re-settling, our daughter falls asleep to the rain sound quicker than the others :)