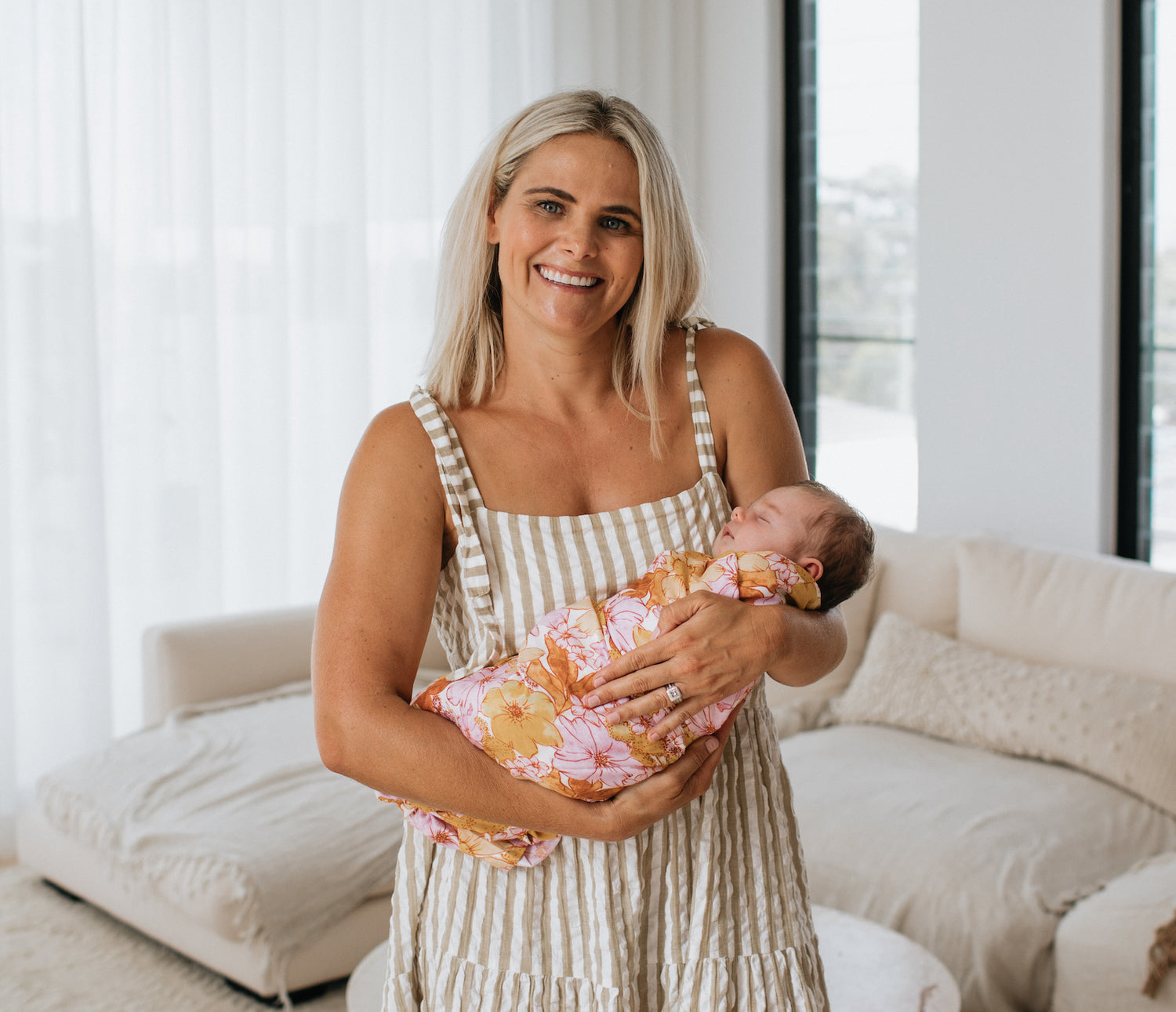 meet kristy
Hi, I'm Kristy - mumma to 3 gorgeous girls. I am certified in child and infant sleep training and like you, I have been in the trenches of sleep deprivation, it isn't fun! I know all too well how debilitating sleep deprivation is, but also how easily it can be fixed. You and your little one don't have to suffer from fatigue and just "survive". I want you to enjoy motherhood and not dread nap time. You can get better sleep and I want to help you get there. So, if what you're currently doing isn't working than my team and I are here to help.
say hello to our team
meet dani

I am a mum of two busy kids, a Paediatric Emergency Nurse and a Certified Baby & Child Sleep Consultant. I am here to support, encourage and provide you with the 'why' to support our recommendations here at The Sleep Teacher. I am here to listen to your 'story' and find the missing piece to your sleep puzzle in order to formulate a plan to find better sleep for your little one. I absolutely love sleep and I hope I can help you and your little one find the sleep you are missing.

meet beck

Mum to three beautiful boys, Billy, Alfie and Brooklyn, I have an Advanced Diploma in Children's Services and have worked in Early Childhood Education for 12 years. My passion is infant sleep and seeing the positive transformation that takes place when you achieve your families' best sleep. There's no right or wrong when it comes to infant sleep. Parental instincts undoubtedly exist; however, we're not always equipped to identify barriers impacting your little ones' sleep.

MEET SHANNON

I'm a qualified Infant and Child Sleep Consultant. Living with my husband and our 3 amazing little ones (6, 4 & 4 months old), we spend most of our spare time at the beach or travelling in our caravan. After working in Real Estate for half of my life, I decided to follow my heart and enter a career that I was passionate about. I'm my happiest when I'm doing what I love and helping empower families to get the sleep they all deserve.
get the sleep you deserve

There will be no leaving your child to cry for hours on end, (I can't bear the thought of this)  you will be given options and I will work with you to achieve your desired outcome either in home or via phone / email / skype. I am here to cheer you along with all the success and to just listen to you when it has all become too much. Please don't suffer with fatigue anymore, parenthood is and always will be exhausting, yes, but you don't have to feel depleted. Don't doubt yourself, you can get the sleep you deserve and Kristy wants to help you get there.

Book A Consult